NAIFA Advocacy Adds Up!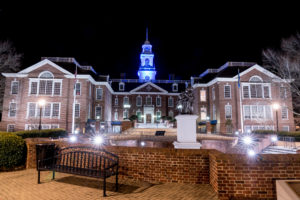 NAIFA Advocacy, Government Relations, and Political Action  programs are collectively your single most important member benefit. The Political Action Committee engages decision-makers at every level of the legislative and regulatory system. At the state level, our state association works hand-in-hand with NAIFA's government relations team to positively impact state legislation and regulation. They develop strategies, comment on key issues, implement uniform policies and initiate grassroots efforts
Like it or not, 535 members of Congress shape the way you do business. NAIFA is uniquely situated to help you educate and influence these lawmakers.
How can you get involved in shaping legislation that effects your career? There are three great ways to begin below:
Make a PAC Contribution
Serve on a Committee
Attend an Advocacy Events!
Volunteer to help the PIC or PAC  chair and connect with candidates for public office who understand issues important to insurance agents and financial advisors.
Contact NAIFA DE PIC Chair
NAIFA Delaware meets with key legislators who make decisions that effect this industry. The voice of the industry should be known.
Contact NAIFA DE Gov. Rel. Chair
Refer a colleague to NAIFA...
If you're already a member – consider referring a colleague to this group of diverse professionals who want to ensure a strong future for their practice, and have a voice in decisions that affect your industry.